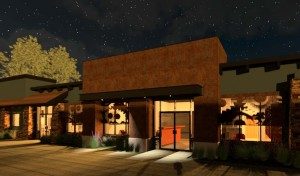 ArcWest Architects is currently working with Anne & Jessie Castro the owners of Voodoo Hair Lounge in Boulder.  The Commercial Redevelopment and Tenant Finish of 3,000 square feet in an existing single story building at 2100 Pearl Street will double the salon's current size and provide an improved experience for their clients.   The interior Tenant Finish and exterior Commercial Redevelopment transforms the existing building both day and night with Steam Punk Industrial influenced metal panels and perforated metal sun shades.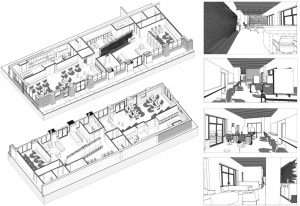 ArcWest Architects approach to salon design incorporates the owners specific functional and equipment requirements with ArcWest's expertise in form, flow and visual appearance. The illustrations provided by ArcWest Architects were used extensively by the owners to negotiate the lease, prepare a budget, and select salon equipment.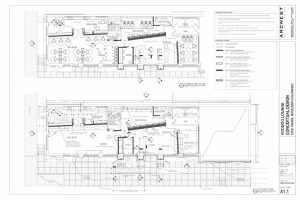 Spaces which make the Voodoo Hair Lounge unique include individual areas for private treatments, parties & events and lounge areas for event DJ and dance parties.  Interior finishes include a burnt wood product display wall, old brick, barn wood, metal and exposed utilities.