Commercial Kitchen Design
ArcWest Architects  has been retained by Milan Doshi, owner and operator of the Queen Anne Bed & Breakfast, to provide the commercial kitchen design for the conversion of an existing residential "warming" kitchen into a gourmet demonstration kitchen.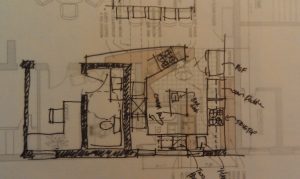 The Queen Anne B&B, located at 2147-51 Tremont Place in Denver. The Bed and Breakfast concentrates in providing an urban artistic and unique feel.  Milan Doshi is chef trained specializing in providing local, organic, and farm to table dining experiences.
The current kitchen (existing photos below) limits what can be prepared on site.  The proposed commercial kitchen design / conversion will allow the B&B to offer unique full service dinning to their guests.  Queen Anne visitors include, to mention a few, NGO and group retreats in addition to vegetarian cooking classes.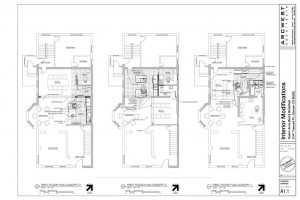 ArcWest Architects is experienced in kitchen layouts for both unique residential kitchen designs, and commercial kitchen designs for restaurants.  Providing a layout for the Queen Anne Bed and Breakfast which is both functional and center piece to the Bed and Breakfast's dining area is our primary goal.