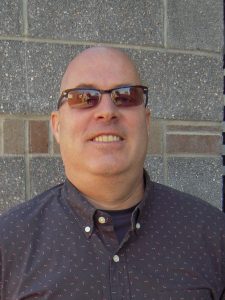 In the discussion of architectural firm's qualifications the question often comes up as to ones specialty.  Is ones specialty Residential? Is it Commercial? Or is it Light Industrial.  Although the most evident answer is defined by a firm's resume or recent clients.  For ArcWest Architect's this would be "Publishing Facilities". Although a fair assessment, it does not reveal the depth of experience and knowledge that other project types can benefit from.  It simply defines the project type most successfully won in the past.
A publishing facility embodies four distinct project types, which includes Office, Manufacturing, Warehouse, and Information Technologies, as well a wide variety of processes. The publishing facility project type demonstrates ArcWest is actually proficient in numerous project types.
So the real question for an owner/client to ask: "What type's or projects has the architect completed and what aspects are most paramount to the owner's proposed project type?"  Based on the answer to this a client can look to his own operation and project goals to determine if a good match exists.
ArcWest Architects clearly has a great depth of experience collectively spanning over 40 years serving the Publishing and Newspaper industry.  What that indicates, beyond the experience with that one client type, is that ArcWest has a knowledge base which includes feasibility studies, masterplanning, building design, space planning, engineering coordination, process integration, equipment coordination, programming, project management, etc.  The key is not the built project type, but the depth of project planning experience.
As a case study, ArcWest recently entered Phase II of construction for a client who provides navigation and informational materials to the aviation industry.  In this case ArcWest's resume of clients would not appear to have a strong relationship to this Client, but upon further review, ArcWest has strong credentials in process planning, equipment coordination, expedited schedules, and existing facility integration.  The project was the renovation of an existing space to integrate digital imaging equipment, within a extremely short period.  Thus this is a prime example of matching the Project Type to the Project Experience, opposed to looking specifically to a resume of clients.
Project experience is transferable to a variety of project types.  The active or potential project benefits from both the institutionalized knowledge, but also the variety of solutions that might be employed based on past experience.
– Todd Heirls
For more information on how ArcWest can assist you, contact us directly at 303.455.7741 or through our website.