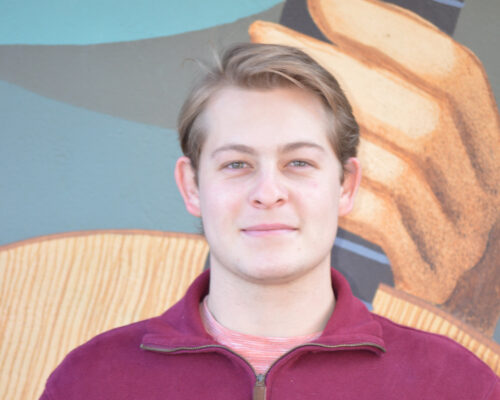 Will Schaidler
Bachelor of Architecture, Environmental Design
University of Colorado, Boulder, CO
Associate
ArcWest Architects welcomed Will Schaidler to the team in August 2023. Originally from Edina, Minnesota, Will landed in Colorado to attend college at CU Boulder where he earned his degree in architecture.
Will's passion for designing and creating started at a young age. During his elementary school years Will lived in Manhattan in New York City where he was inspired by the many surrounding beautiful buildings, parks, and art exhibits. While in college, Will's love for designing and passion for the outdoors came together through CU's Environmental Design program, where students emphasized integrating architectural designs with the natural environment of the sites.
Will loves to spend time at his family's cabin in the middle of the woods in Hayward, Wisconsin, where their makeshift woodshop allows him to experiment and grow as a designer as he works with his cousins and sisters to create and improve spaces for their family to spend time, like their tree house, lakeside dock, and "Studio Cabin."
Outside of work, you can find Will running around Sloan's lake in Denver, coaching the CU hockey team, playing coed soccer with friends, and exploring his creative passions through graphic design projects.