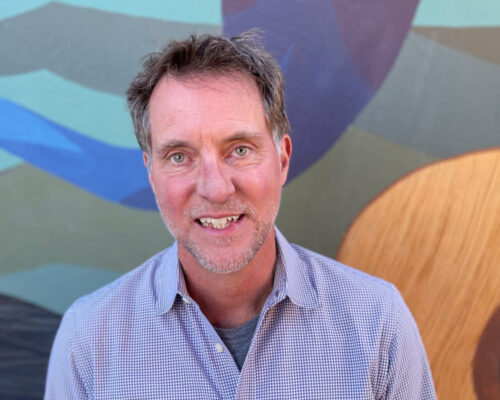 Robin P. Adams
Master of Architecture
University of Colorado at Denver, Denver CO
Bachelor of Environmental Design
University of Miami, Oxford OH
Architect & Partner
Robin has been practicing architecture in Denver for over 30 years and maintains a LEED Green Associate certificate. Robin strives to maintain a reputation for dedication and focus towards client service while offering creative solutions at all levels of design and construction issues. As an architect and project manager, Robin brings a depth of planning & design experience to each unique project.
Robin's hobbies include mountain biking, skiing, camping, photography and music.
Robin is married to Susan and they have three children, Hazel, Althea and Delilah.
Qualifications
As an Architect, Robin provides creative architectural design and planning solutions sensitive to budget requirements.
As a project manager, he has integrally lead project teams through all planning and design phases for projects, transitioning to management of the building process / implementation during construction.
Facets of abilities include technical project design development encompassing programming, due-diligence, site planning, master planning, project coordination of engineering consultants, schematic design, design development, construction documents and construction administration for new and renovated facilities.
Familiar with building systems, materials and construction details.
Experienced working with  each clients to understand their individual project needs.
Comfortable making presentations to committees, and interacting with regulatory agencies.
Community
Served on the Mountain Phoenix Community School Governing Council (Secretary & Member at Large) 2012-2015
Served on the Mountain Phoenix Community School Facilities and Master planning committees to assist in implementing the "built environment" goals of the school's strategic plan, 2012-2017
Registrations
Licensed Architect (#401938) in the State of Colorado